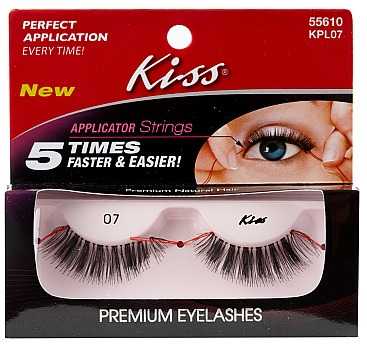 For my birthday party tomorrow, I think I've decided that I'm going to wear these Kiss Lashes.
See those red strings? The idea is that you can use them to help get the lashes really close to your lashline. I can get behind that; sometimes I've put the glue on and I'm trying to slide it down my eyelid and my fingers are just too large to position them close enough...I get it.
Now, I've never tried them and I haven't really done a whole lot of research, but everyone seems to be really happy with the extra stringy bit.
My question is: ...does no one else trim their lashes? Like, how would that work in this case? The threads appear to be looped around the final knot on either side of the lash band so...everyone who's reviewed it just happens to have the same width eye? I would blame it on my narrow Asian eyes, but I usually trim off a couple of knots even for Tod.
Thoughts?